Harga dan Spesifikasi Handal Kamera Mirrorless Canon EOS M100
Para pecinta fotografi, kali ini foto.co. id akan membahas mengenai kamera Canon EOS M100. Kamera mirrorless semakin populer di Indonesia karena disamping ukurannya yang kecil dan mudah digunakan, harganya juga jauh lebih terjangkau dibandingkan dengan DSLR. Canon yang terkenal sebagai produsen kamera digital baik pemula – profesional tentunya tidak ingin ketinggalan dan dalam beberapa tahun terakhir mereka mengembangkan kamera mirrorless seri EOS M.
Kamera Canon EOS M100 merupakan salah satu jenis kamera terbaru tipe entry-level yang masuk dalam jajaran kamera mirrorless Canon EOS M. Kamera ini dirancang khusus buat para pemula yang ingin memiliki kamera mirrorless pertama mereka. Kamera ini juga dirancang untuk memudahkan para pengguna dalam mengirim data keperangkat lainnya paskah pemotretan dan berbagi ke jejaring sosial dengan fitur Wifi, NFC, dan bluetooth yang telah disematkan di dalamnya.
Kamera mirrorless Canon EOS M100 hadir sebagai pengganti EOS M10 dengan mengusung sejumlah fitur-fitur yang baru. Tidak hanya itu saja, Canon EOS M100 dibekali dengan sensor dan prosesor gambar yang mumpuni sehingga mampu menolong para pengguna dalam menghasilkan gambar yang berkualitas. Hadir dalam jenis entry-level, apakah kamera Canon EOS M100 mampu bersaing di kelas mirrorless pemula? Mau tahu ulasannya? Simak ulasannya berikut ini …
Desain kamera mirrorless Canon EOS M100
Salah satu keunggulan yang ditawarkan oleh kamera Canon EOS M100 adalah bodinya yang ringkas dan minimalis. Hal ini memungkinkan para pengguna untuk membawanya kemana saja mereka mau. Canon EOS M100 merupakan varian kamera EOS M yang paling ringan. Canon EOS M100 dibekali dengan sensor kamera Dual Pixel CMOS 24MP dan prosesor gambar Digic 7. Teknologi canggih ini menjadikan kinerja sistem AF menjadi lebih cepat dengan kualitas gambar yang bagus. Sensor dan prosesor gambar yang dimiliki oleh Canon EOS M100 sama dengan kamera mirrorless kelas atasnya yaitu EOS M5 dan M6.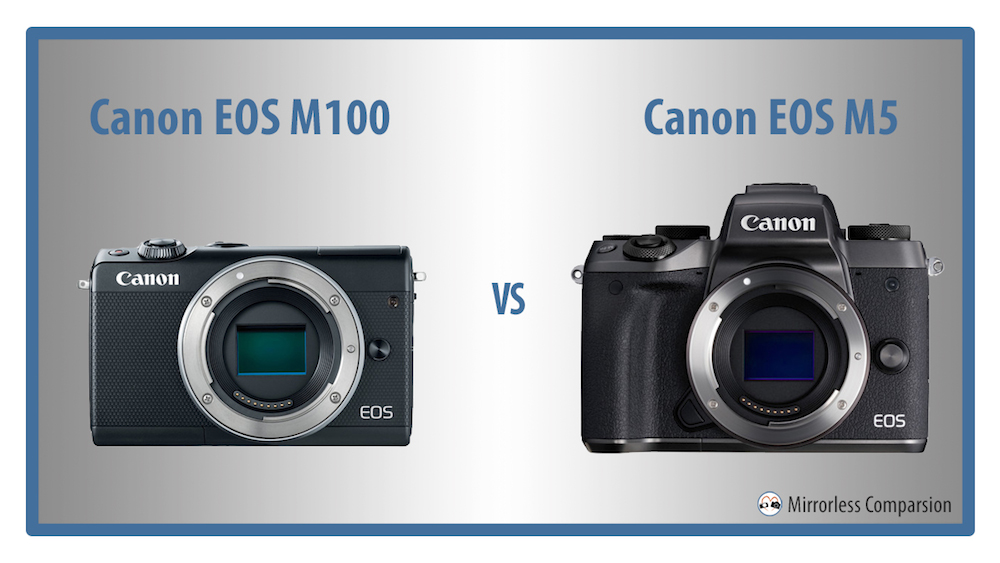 Sebagai tambahan, sekilas dari tampilan fisiknya, kamera Canon EOS M100 tidak berbeda dengan EOS M10, tapi pada EOS M100 ada beberapa peningkatan yang dilakukan oleh pabrikan Canon yaitu kualitas gambar yang telah ditingkatkan dari sensor 18 ke 24MP. Selain itu, kualitas prosesor juga semakin cepat yaitu dari Digic 6 ke Digic 7. Hasilnya, dengan adanya perpaduan teknologi canggih ini, memudahkan para pengguna dalam menghasilkan gambar yang tajam, jernih, dan berkualitas.
Spesifikasi dan Fitur Kamera Canon EOS M100
Untuk melihat lebih jauh apa yang ditawarkan oleh kamera mirrorless Canon EOS M100, maka berikut ini adalah spesifikasi dan fitur-fitur yang dimiliki oleh EOS M100.
Image Sensor
Type
22.3 x 14.9mm CMOS
Effective Pixels
Approx. 24.2 megapixels
Total Pixels
Approx. 25.8 megapixels
Aspect Ratio
3:2
Low-Pass Filter
Built-in/Fixed
Sensor Cleaning
EOS integrated cleaning system
Colour Filter Type
Primary Colour
Image Processor
Type
DIGIC 7
Lens
Lens Mount
EF-M (EF and EF-S lenses compatible via Mount adapter EF-EOS M)
Focal Length
Equivalent to 1.6x the focal length of the lens
Image Stabilisation
Optical Image Stabilizer on compatible lens
Movie:Enhanced 3-axis Digital IS with compatible lenses
Focusing
Type
Dual Pixel CMOS AF System. Phase detection pixels built onto imaging sensor 1
AF System/ Points
Maximum 49 AF points (Fixed location on 7×7 grid) via camera automatic selection 2
Freely position 1 AF point/ 1 AF Zone (9 points, 3×3 grid) via manual selection 3
AF working range
EV -1 – 18 (at 23 °C, ISO 100, with EF-M 22mm f/2 STM)
AF Modes
One-Shot AF and Servo AF
AF Point Selection
Face + Tracking: Face and subject tracking via automatic recognition/ manual selection via touchscreen. Automatic selection over 49 AF points when no face recognised within frame.
Smooth Zone AF: Manual zone selection, plus automatic selection over 9 AF points within selected zone
1-point AF: Manual selection via touchscreen/ buttons
Selected AF point display
Indicated on LCD monitor
AF Lock
Locked when shutter button is pressed half way or customisable AE Lock Button
AF Assist Beam
via LED assist beam
Manual Focus
With EF & EF-S lenses – Select via AF/MF switch on lens
With EF-M lenses – Select via dedicated MF Button/ other customisable buttons (toggle AF/MF).
MF Peaking available
AF+MF available (Manual focus adjustment after One-Shot AF)
Magnify image available during MF (5x or 10x)
Exposure Control
Metering modes
Real-time metering from the image sensor
(1) Evaluative metering (384 zones)
(2) Partial metering at center (approx. 10% of Live View Screen)
(3) Center weighted average metering
(4) Spot metering (approx. 2% of Live View Screen)
Metering Range
Still image: EV 1 – 20 (at 23 °C, ISO 100)
Movie: EV 2 – 20 (at 23 °C, ISO 100)
AE Lock
Auto: In One-shot AF mode with evaluative metering exposure is locked when focus is achieved.
Manual: By AE lock Button in creative zone modes.
Exposure Compensation
+/-3 EV in 1/3 stop increments
ISO Sensitivity
ISO AUTO (100 – 25600), 100 – 25600 in 1/3 stop increments4
Movie: ISO AUTO (100 – 6400), 100 – 12800 in 1/3-stop increments
Shutter
Type
Electronically controlled focal-place shutter
Speed
30 – 1/4000 sec (1/3 stop increments), Bulb (Total shutter speed range. Available range varies by shooting mode)
White Balance
Type
Auto white balance with the imaging sensor
Settings
AWB, Daylight, Shade, Cloudy, Tungsten light, White
Fluorescent light, Flash, Custom, Colour Temperature (100 Kelvin increments)
White balance compensation:
1. Blue/Amber +/-9 levels
2. Magenta/ Green +/-9 levels
Custom White Balance
Yes, 1 setting can be registered
LCD Monitor
Type
7.5 cm (3.0") Touchscreen LCD (TFT). 3:2 aspect ratio. Approx. 1,040,000 dots. Electrostatic capacitive type. Tiltable approx 180 degrees up
Coverage
Approx. 100%
Brightness Adjustment
Adjustable to one of five levels
Display Options
Customisable and toggle via INFO. Button
(1) Liveview image with basic info
(2) Liveview image with full info
(3) Liveview image with no information
(4) Quick Control Screen
Flash
Built-in Flash GN (ISO 100, meters)
5
Built-in Flash Coverage
Maximum coverage at approx. 15mm (35mm equivalent: approx. 24mm)
Built-in Flash recycle time
Approx. 5 seconds 5
Modes
Auto (E-TTL II)
Red-Eye Reduction
Yes – with red eye reduction lamp
X-sync
1/200 sec
Flash Exposure Compensation
+/- 2 EV in 1/3 increments
Flash Exposure Lock
Yes
Second Curtain Synchronisation
Yes
HotShoe/ PC terminal
No/No
Shooting
Modes
Scene Intelligent Auto, Hybrid Auto, Creative Assist, SCN (Self-Portrait, Portrait, Smooth Skin, Landscape, Close-up, Sports, Food, Handheld Night Scene, HDR Back light Control), Creative Filters (Grainy B/W, Soft Focus, Fish-eye Effect, Art bold effect, Water painting effect, Toy camera effect, Miniature effect (Stills and Movie), High Dynamic Range), Program AE , Shutter priority AE, Aperture priority AE, Manual exposure, Movie (Movie auto exposure, Movie manual exposure, Time-lapse movie)
Picture Styles
Auto, Standard, Portrait, Landscape, Fine Detail, Neutral, Faithful, Monochrome, User Defined (x3)
Image Processing
Highlight Tone Priority
Auto Lighting Optimizer (4 settings)
Long exposure noise reduction
High ISO speed noise reduction (4 settings + Multi Shot NR)
Lens peripheral illumination correction
Chromatic aberration correction
Diffraction correction
Creative Assist:
Background Blur (5 settings)
Brightness (19 levels)
Contrast (9 levels)
Saturation (9 levels)
Color Tone (19 levels)
Monochrome (Off/Black and white/Sepia/Blue/Purple/Green)
Drive modes
Single, Continuous, Self timer (2s, 10s, custom)
Continuous Shooting
One shot AF: Approx. 6.1 shots/sec for up to 89 frames in JPEG and 21 frames in RAW 6
With Servo AF: Approx. 4 shots/sec for up to approx 1000 frames in JPEG 7
Live View Mode
Coverage
Approx. 100% (horizontally and vertically)
File Type
Still Image Type
JPEG: Fine, Normal (Exif 2.30 compliant) / Design rule for Camera File system (2.0)
RAW: RAW (14-bit, Canon original RAW 2nd edition),
Digital Print Order Format [DPOF] Version 1.1 compliant
RAW+JPEG simultaneous recording
Yes, RAW + various JPEG compression possible
Image Size
RAW: (3:2) 6000 x 4000, (4:3) 5328 x 4000, (16:9) 6000 x 3368, (1:1) 4000 x 4000
JPEG 3:2: (L) 6000 x 4000, (M) 3984 x 2656, (S1) 2976 x 1984, (S2) 2400 x 1600
JPEG 4:3: (L) 5328 x 4000, (M) 3552 x 2664, (S1) 2656 x 1992, (S2) 2112 x 1600
JPEG 16:9: (L) 6000 x 3368, (M) 3984 x 2240, (S1) 2976 x 1680 (S2) 2400 x 1344
JPEG 1:1: (L) 4000 x 4000, (M) 2656 x 2656, (S1) 1984 x 1984, (S2) 1600 x 1600
In-camera RAW processing & Image Resize available in playback
Movie Type
MP4 [Video: MPEG-4 AVC/H.264, Audio: MPEG-4 AAC-LC (stereo)]
Movie Size
Full HD – 1920 x 1080 (59.94, 50, 29.97, 25, 23.976 fps)
HD – 1280 x 720 (59.94, 50 fps)
VGA – 640 x 480 (29.97, 25 fps)
Movie Length
Max duration 29min 59sec, Max file size 4GB
Folders
New folders can be automatically created monthly or daily
File Numbering
(1) Consecutive numbering
(2) Auto reset
Other Features
Custom Functions
4 Custom functions with customisable shutter and record buttons
Metadata Tag
User copyright information (Author's Name, Copyright Details)
Image rating (0-5 stars)
Intelligent Orientation Sensor
Yes, with Image Rotate
Playback zoom
2x – 10x enabled in 10 steps plus smooth pinch-to-zoom
Display Formats
(1) Single image with information (toggle up to 8 options)
(2) Single image
(3) Index display (6/12/42/110 images)
(4) Jump Display (1/10/100 image, by shot date, by rating)
Slide Show
Playback time: 3/4/5/6/7/8/9/10/15/30 seconds
Repeat: On/Off
Transition Effects: Off, Fade
Histogram
Brightness/ RGB
Image Erase/Protection
Erase: Single image, Selected images, Selected range, All images
Protection: Selected images, Selected range, All images. Unprotect all images
Menu Categories
(1) Shooting menu (x8)
(2) Playback menu (x5)
(3) Setup menu (x4)
(4) Custom Functions menu
Menu Languages
25 Languages
English, German, French, Dutch, Danish, Portuguese, Finnish, Italian, Norwegian, Swedish, Spanish, Greek, Russian, Polish, Czech, Hungarian, Romanian, Ukrainian, Turkish, Arabic, Thai, Simplified Chinese, Traditional Chinese, Korean and Japanese
Other
Wireless LAN (IEEE802.11b/g/n), (2.4 GHz only, 1-11 ch), with Dynamic NFC support 8
Bluetooth® (Specification version 4.1, Bluetooth low energy technology) 9 10
Direct Print
Canon Printers
Canon Compact Photo Printers and PIXMA Printers supporting PictBridge
PictBridge
Yes (via USB or Wireless LAN)
Storage
Type
SD, SDHC, SDXC (UHS-I compatible)
Supported Operating System
PC & Macintosh
Windows 10 / 8.1 / 8 / 7 SP1 11
Mac OS X 10.9 / 10.10 / 10.11 / 10.12
For Wi-Fi connection to a PC:
Windows 10 / 8.1 / 8 / 7 SP1
Mac OS X 10.9 / 10.10
For Image Transfer Utility:
Windows 10 / 8.1 / 8 / 7 SP1
Mac OS X 10.9 / 10.10 / 10.11 / 10.12
Software
Image Processing
Digital Photo Professional
Other
Picture Style Editor, EOS Utility, Image Transfer Utility
Camera Connect app available on iOS and Android devices 12
Power Source
Batteries
1 x Rechargeable Li-ion Battery LP-E12E
Battery life
Approx. 295 shots (at 23°C, AE 50%, FE 50%) 13
Eco Mode: Approx. 410 shots
Movie Recording: Approx. 125 mins
Playback time when playing back a slideshow of still images: Approx. 4 hrs
Power saving
Display off (15, 30 sec or 1, 3, 5, 10, 30 mins)
Auto Power Down (30 sec or 1, 3, 5, 10 mins, Disable) ECO mode
Power Supply & Battery Chargers
Battery charger LC-E12
Compact Power Adapter CA-PS700 DC Coupler DR-E12
Accessories
Cases / Straps
Face Jacket EH31-FJ
Neck Strap EM-E2 (light brown)
Lenses
EF-M lenses
All EF and EF-S lenses compatible via Mount adapter EF-EOS M
Other
Interface cable IFC-400PCU
Mount Adapter EF-EOSM
Performa Canon EOS M100
Autofokus
Salah satu peningkatan yang sangat berarti dalam kamera Canon EOS M100 adalah adanya sistem Dual Pixel CMOS AF. Peningkatan ini membuat kinerja sistem AF EOS M100 semakin cepat sehingga bisa melakukan 'tracking' terhadap 'moving subject'. Hal ini berfungsi dengan sangat baik untuk foto dan juga video.
Sensor gambar
Dengan mengusung sensor CMOS 24MP, kamera mirrorless Canon EOS M100 mampu menghasilkan gambar dengan resolusi tinggi dan kualitas yang menakjubkan dalam berbagai macam pencahayaan. Selain itu, para pengguna juga bisa menghasilkan foto maupun video dengan detail yang bagus dan warna yang menakjubkan. Untuk mendukung kinerja sensor dan kamera secara keseluruhan, pabrikan Canon menyematkan prosesor gambar Digic 7 pada kamera Canon EOS M100 mereka.
Prosesor gambar
Prosesor gambar Digic 7 membantu kamera untuk menciptakan gambar dengan kualitas tinggi dan juga kinerja kamera menjadi lebih cepat sekalipun dalam situasi yang minim cahaya. Saat kamu menggunakan pengaturan ISO yang tinggi, maka prosesor gambar akan membantu menjaga keseimbangan gambar agar tetap tajam dan terperinci untuk semua situasi pencahayaan.
Continues Shooting
Siapapun tidak akan pernah mengira kapan momen yang berharga atau tepat itu akan terjadi, butuh kecepatan dan intuisi yang tepat untuk menangkap momen berharga, namun kamu tidak perlu kuatir karena Canon EOS M100 telah dibekali dengan sistem continues shooting dengan kecepatan rata–rata 6fps dengan AF terkunci. Hal ini akan membantu para pengguna dalam mendapatkan momen yang tepat sesuai dengan keinginan anda.
Video
Tidak hanya untuk memotret, kamera mirrorless Canon EOS M100 sangat bagus juga untuk merekam video. Bagi kamu yang suka merekam video, EOS M100 memiliki kemampuan merekam video full HD. Dengan resolusi full HD 1080p, para pengguna bisa mendapatkan video dengan detail yang baik dan gambar yang menakjubkan.
Layar LCD
Bagi para penggemar foto selfie, kamera mirrorless Canon EOS M100 dilengkap dengan mode self portrait yang didukung dengan layar LCD touchscreen yang bisa diputar penuh hingga 180 derajat. Hal ini memudahkan para pengguna untuk melakukan foto selfie dengan sudut pandang (angle) yang unik dan berbeda-beda.
Mode Foto Portrait
Mode foto portrait membantu memastikan bahwa foto selfie yang anda lakukan terlihat bagus dan menakjubkan dengan angle yang berbeda satu dengan yang lain. Selain itu, dengan mode ini juga anda bisa melakukan penyesuaian mulai dari warna kulit yang halus dan background blur hingga brightness dan berbagai pengaturan lainnya. Selain itu, self-timer juga bisa disesuaikan untuk membantu anda memastikan menangkap gambar yang anda inginkan. Anda bisa mengatur sendiri self-timer sesuai dengan kebutuhan anda.
Konektivitas
Sebagai tambahan, kamera mirrorless Canon EOS M100 dibekali dengan Wifi, NFC, dan bluetooth. Fitur-fitur ini berfungsi untuk memudahkan para pengguna dalam mengirim data keperangkat lainnya paskah pemotretan. Selain itu, anda juga bisa langsung berbagi dengan teman-teman dekat anda lewat jaringan sosial seperti Facebook, Instagram, dan sebagainya.
Dibawah ini adalah tabel pembanding antara Canon EOS M100 dengan para pesaingnya yang bisa dijadikan tolak ukur untuk membeli Canon EOS M100.
Canon M100
Panasonic GX850
Olympus
E-PL8
Sony a6000
Fujifilm X-A3
Resolution
24MP
16MP
16MP
24MP
24MP
Sensor size
APS-C
Four Thirds
Four Thirds
APS-C
APS-C
Image stab.
Lens-based
Lens-based
In-camera
Lens-based
Lens-based
AF system (live view)
Dual Pixel
Contrast-detect
Contrast-detect
Hybrid
Contrast-detect
LCD
3″ tilting
3″ tilting
3″ tilting
3″ tilting
3″ tilting
Touchscreen
Yes
Yes
Yes
No
Yes
Burst speed (AF locked)
6.1 fps
10 fps
8 fps
11 fps
6 fps
Video
1080/60p
4K/30p
1080/30p
1080/60p
1080/60p
Wireless
Wi-Fi + NFC + BT
Wi-Fi
Wi-Fi
Wi-Fi + NFC
Wi-Fi
Battery life
295 shots
210 shots
350 shots
360 shots
410 shots
Dimensions (mm)
108x67x35
107x65x33
115x67x38
120x67x45
117x67x40
Weight
302 g
269 g
357 g
344 g
339g
Typical price w/lens
(11/2017)
$599
$549
$649
$548
$549
Harga kamera mirrorless Canon EOS M100
| | |
| --- | --- |
| Varian Kamera | Harga |
| Canon EOS M100 Kit EF-M 15-45mm | Rp. 7.550.000 |
| Canon EOS M100 Kit EF-M 15-45mm + EF-M 22 STM | Rp. 9.450.000 |
Demikianlah uraian singkat kami mengenai Harga dan spesifikasi kamera mirrorless Canon EOS M100. Kiranya artikel ini bisa bermanfaat dan memberikan anda wawasan dalam mencari kamera mirrorless yang bagus.